Friday, November 9, 2018
Week 11 Bama VS Miss ST
Coming off a big win against LSU, Bama is back home against the MSU Bullies. Bama looked good against LSU on the road. In a game that many pundits predicted Bama would perhaps show its vulnerabilities, The Tide continued to shine on offense, and the defense seemed to have a "MAD ON" and played what was easily one of their best games of the year in a 29 to 0 shut out. Bama did at times struggle with motion on offense, but considering the atmosphere in DEATH VALLEY, those kind of things are understandable. Of course not acceptable by Coach Saban.
Bama has a fair share of nicks and bruises after the bout with the Tigers and some key players are day to day and questionable for Saturdays 2:30 Kick on CBS. Against LSU the shutout was a result of a relentless defense led by Quinnen Williams. He looked unblock able against the Tigers who managed only 16 rushing yards.
Let down vs Ms St? Remember a few weeks back Coach Saban mentioned a possible let down or as he called it, a trap game. This game because of where it falls in the schedule, seems to be a possible trap game. Remember last year Bama struggled and won with a clutch drive in the 4th Qtr. A quick look at the Bullies schedule reveals to me - against SEC foes this year, MSU has scored a total of 67 points in 5 games. The two wins in the SEC are vs Auburn and TAMU. MSU will certainly have to play the best game of the season to score with Bama.
I believe this game will speak volumes about this Bama team, who many say is among the greatest of all time. It would be easy to coast into this one and rest on ones laurels. If that is the case and Bama struggles it will say they have chinks in their armor. If they take care of MSU with a business like attitude - they may actually deserve those lofty praises.
I look for Bama to make a statement in this game. They will score early and often, easily covering the spread of 23.5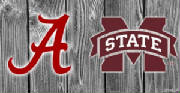 45 17
ROLL TIDE!
Fri, November 9, 2018 | link
Friday, November 2, 2018
Week 10 - Bama Vs LSU
And so it goes - The first CFB Playoff poll is out and Bama reigns at #1 - and this weeks opponent is #3 LSU. Wait what? Yes... one loss LSU came in at number 3. Most people me included never expected to see this matchup have so much significance. LSU has found a way to win in games they were not predicted to win. They have a very tough defense, and their secondary is touted by most as the best in college football. HYPE - oh you bet. Remember 2011 and 2012 GAME OF THE CENTURY? Well this one is being HYPED as Game of the Century part II.
Bama is a 14 point favorite according to the guys in Vegas. LSU's one loss came to the Florida Gators, then the following week they cornered the Ga Dawgs at the time rated #3 in the country. Looking at this game on paper, you certainly understand why the Vegas odds makers make Bama a favorite. However, the cliché - "they don't play it on paper." LSU players have talked a little smack, but not any that would be locker room material. The most threatening thing said has been said by many, "who has Bama played to get all their stats."
| | | |
| --- | --- | --- |
| | BAMA | LSU |
| Points Per Game | 54.1 | 30.4 |
| Points Allowed Per Game | 15.9 | 15.1 |
| Total Yards | 564.3 | 383.6 |
| Yards Passing | 347.4 | 193.0 |
| Yards Rushing | 216.9 | 190.6 |
| Yards Allowed | 307.9 | 330.3 |
| Pass Yards Allowed | 194.5 | 199.8 |
| Rush Yards Allowed | 113.4 | 130.5 |
In years past this game has been a donnybrook for the most part and a defensive, conservative game. LSU has a former OSU QB Joe Burrow, who has managed games well, but not garnered a lot of offense. Can LSU keep up with Bama's high scoring offense? That question will be answered of course on Saturday at 7pm in Death Valley on CBS. My answer to the question ? Bama has a different team than I ever remember going into Tiger Stadium. For that matter this Offense is different than any other Bama team I have ever seen.
LSU will be pumped, make no mistake. Bama will need to continue their streak of scoring early to take the fans out of the game. If Bama does that, they will prosper. If LSU hangs around it may be close. Nick Saban on Thursday night's radio show was asked " If Bama wins the coin toss, will they choose to kick or receive." - "Coach Saban replied - "I hope they choose to kick ASS!"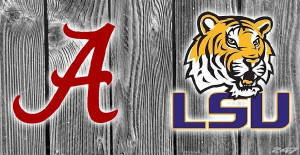 41 27
ROLL TIDE
Fri, November 2, 2018 | link
Friday, October 12, 2018
Week 7 Homecoming Bama VS Mizzo
Bama put the Razorbacks away last week, but not before the Hogs scored 31 points. Of course the fact that Bama had 65 made that a little easier to forget that the Defense of Alabama seemed lackadaisical at times, and even confused. Of course Coach Saban didn't feel like it is not a big deal. And a lot of people are saying that the Defense had a couple of meetings this week and that should make a difference. Coach talked about accountability on his call in show last night. So that is obviously something that has been tossed around this week.
Missouri will bring some challenges to Bama. Their QB Drew Lock is expected to go high in the draft. The Tigers are averaging more than 300 passing yards per game, and above 500 total yards. If the secondary of The Tide is anything but on task, they will get hurt. Speaking of hurt, Travon Diggs went down with a broken foot in the game last week. That makes a secondary who lost 6 players last year to the NFL, even thinner in depth. Surtain is expected to get much more playing time. The true freshman will surely be tested often in this contest.
As good as the Tigers are on Offense, they are equally as BAD on defense. They are giving up an average of 30 points per game. So that should bode well for Tua and the Bama Offense.
HOMECOMING!!! Seldom does a song get as much publicity as Dixie Land Delight has this week. The new AD has decided to bring the song back, however - NO CURSING. Good luck with that. But there is a campaign that includes many of the players and Ms. Terri - to KEEP IT CLEAN. I do believe this will make a difference in the game. The students love this so much they will stick around and the stadium WILL NO DOUBT be rocking when Dixie Land Delight plays in the 4th.
Bama is a 28 point favorite and I look for Bama to cover that spread. Look for the defense to play better and keep the Tigers on their heels.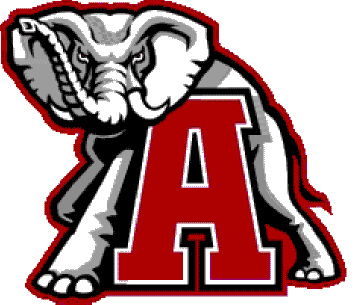 56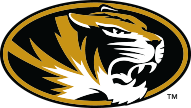 24
RTR
THE TIDE RIDES and I will be missing the Homecoming Parade this year. I was really bummed to find the parade this year conflicted with something else I have to attend. See you next year!
Fri, October 12, 2018 | link
Wednesday, October 3, 2018
Week 6 Bama VS Arkansas
The Tide continues to ROLL and to dominate opponents. Though everyone expected them to defeat the Rajin Cajuns, Bama seemed crisp and focused. Tua continues to compete at a superior level going 8 for 8 with 2 TD's. Then Jalen shines going 4 of 6 and a TD. Defense played well going deep into the lineup giving some young folk's valuable playing time.
This week, Bama takes on the Razorbacks of Arkansas in Fayetteville. Another BRUNCH affair, 11am kick on ESPN. Though there were times in the past that Arky was a formidable opponent, this year doesn't seem to be one of them. The Pigs come in with one victory and 4 losses, but last week they gave TAMU a contest. In fact the Hogs came within a Touchdown late and were driving but threw an interception near the end.

Bama is favored by 35 in the game that Nick Saban calls a potential "TRAP GAME." Bama has not been tested to this point, and it's doubtful that the Hogs with their only win coming over Eastern Illinois will be a test either. Look for Bama to come out with Tua blazing. The stats for Bama in the first half of games are CRAZY, scoring a TD on their opening drive in every game thus far. Arkansas also has had trouble with their coverages on Kicks and Punts. That alone may cost them with Waddle returning one for a TD last week. He showed a lot of moxie on a TD return that looked hopeless at a couple of times when he made moves that left defenders stammering.
Trap Game? The Coach knows best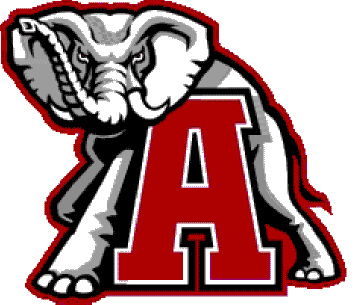 56

13
Wed, October 3, 2018 | link
Friday, September 28, 2018
Week 5 Bama vs Louisiana Lafayette
In a rare 11 am Kick Bama continues it schedule undefeated, and should certainly come out of this one unscathed. Last week though Bama didn't cover the spread, they did look really good against the TAMU Aggies. On the 2nd play - Bama intercepted an errant pass due to a big rush, and on the first play from scrimmage Tua - hit Devonta Smith with a pass and an incredible catch for a TD. Though TAMU scored to tie the game, it didn't take long for the Tide to dispose of the Aggies by a score of 45 -23.
Bama is a 49 point (SevenTouchdown) favorite against the Ragin Cajun's and should come close to that number. This will be a great opportunity for Bama to try to fine tune it's running game, which doesn't look like the running game of old. Tua will likely not see any 2nd half action. Bama's D and Secondary should also benefit by getting reps to some of the younger guys.
BAMA BIG IN THIS ONE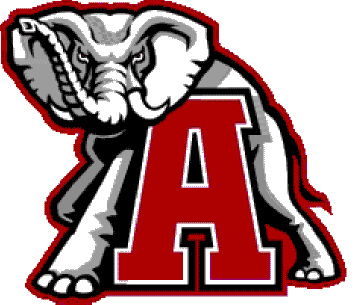 62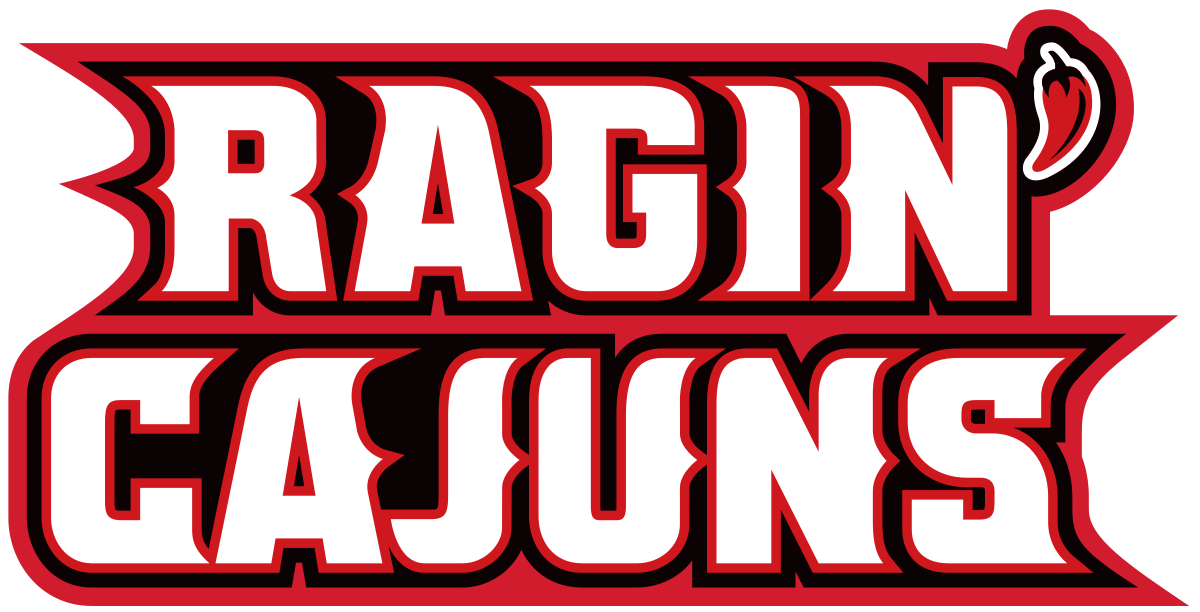 10
Fri, September 28, 2018 | link