Wednesday, September 28, 2016
Week 5 Bama VS Kentucky
Bama is fresh off a victory over the Golden Flashes of Kent State. In what was a needed scrimmage type game to work out some of the kinks. 41 -0 at the half tells the story of the final of 48 to zip.
Coach Saban actually bragged on the team for playing their most complete game of the year. Lets certainly hope that trend continues.
This week a 2 and 2 Kentucky team is in town to try and spoil the Bama Homecoming. The Cats are fresh off a win over lowly South Carolina and the week before handled NMST outscoring them 62 - 42. Bama is heavily favored in this game by 35 in most spots. And I look for them to cover.
There were some new faces last week that were impressive in the game, and with a couple of nicks on the starters, it seemed to spark the younguns into playing well.

Look for Bama to be getting primed headed into the meat of the SEC with road games to Arkansas and Tennessee following Kentucky.
Michele, me and the Tide Rides will be in town for the Homecoming Parade - making our 9th appearance. Always a special day for us.
Also This will be a special day - as it would have been my Mom - Jamie Hornsby's 91st Birthday. I know she is smiling on us with a big ROLL TIDE !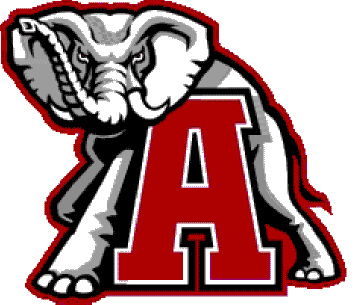 Bama 45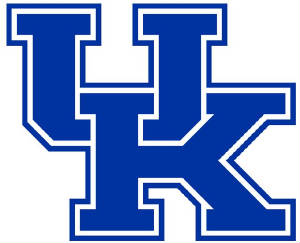 CATS 10
Wed, September 28, 2016 | link
Thursday, September 22, 2016
Week 4 Bama Vs Kent State
I was 11 years old when Archie Manning and Scott Hunter blazed their ways into the record books
The teams combined for 65 points, 1,099 yards (609 by Ole Miss, 490 by Alabama; 736 yards passing, 363 rushing), 53 first downs and 180 yards in kickoff, punt and interception (one) returns.
* Of the 10 scoring plays, six covered 2 or fewer yards and the longest scoring play was for 17 yards (two of them, one on a Manning run and other on a run by Alabama's Bubba Sawyer) and seven of the scoring plays came via the run.
The game had a little of everything, and then some.
As I sat in amazement on Saturday in the BLAZING HOT OXFORD SUN – I couldn't help but think of that day and wonder if this game 47 years later would replace that game in the memories of Bama – Ole Miss fans.
In a game that looked like Bama was going to get taken to the wood shed early, I couldn't help but think of that night back in 1969 with visions of balls flying through the air;via Archie WHO and Scott Hunter. Bama prevailed 47 years later…with a win, like that October night when history was made, being the FIRST PRIME TIME COLLEGE FOOTBALL GAME.
No need to recap the game, but I will say this. I saw a Bama squad that has a lot of will – they had lots of reasons to get down, but didn't. I saw a Bama Freshman QB in his first SEC road game, play like he was veteran. I saw a team, who if they stop making mistakes (penalties busted assignments) who can make their way back to the final 4. I digress, there is a lot of football to be played.
This week Bama hosts The Golden Flashes of Kent State. (yes I did have to research to find what they are called) Bama is a 40 -give or take a couple- point favorite. This of course is Nick Saban's Alma Mater and I am sure was scheduled as a favor to the school. But it comes at a great time for Bama. Nicks and wounds are abundant after last week's battle.
Bama should cover the spread here, and give the starters some reps, and the reserves some playing time in this one where the KSGF will be out manned.
Bama should score early and often.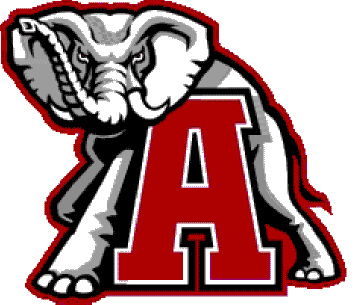 56

10

Thu, September 22, 2016 | link
Thursday, September 15, 2016
WEEK 3 Bama Vs Ole Miss
Not many times in recent history has this happened - Bama faces an opponent who has defeated them the last 2 times they met.
Yes Ole Miss has defeated the Tide in their last two meetings. Bama on the other hand, managed to parlay those two losses into a trip to the final four, and last year the National Championship Title. So though the losses are losses, they seem to awaken the Tide and make their season.

A good angle? Probably not, but - that is how it has shaken out. This year is a little different. Ole Miss has lost some of its talent from the past two years and comes into this game with a loss to Florida State. And in that game for the first 30 minutes they looked unbeatable. Then after FSU made some half time adjustment, Ole Miss looked like the Ole Miss of OLD.
Bama comes into this game ridding wins over USC and Western Kentucky. Against WK Bama looked very lackluster - the O Line looked discombobulated, they never really could get the running game going. They seemed very distracted - though winning, made many mistakes. Those mistakes if made in this game, will be costly.

Bama comes into the game anywhere from a 9 to 11 point favorite. Most pundits think Bama will take care of business, while there is a part of me that thinks that is true, there is another part of me that says "that is what I thought too for the last two years". Proceed with caution.

I do look for Bama to get its running game in gear and if that is the case, they should take Ole Miss. Caveat, Bama is playing in its first SEC and first road game (hostile) environment. How will Jalen Hurts respond? That is a key question. If he gets going early I think he will be fine, if otherwise, obviously the Tide will struggle. Chad Kelly is the key for Ole Miss. Bama will try to contain him, and this secondary seems to be able to force him into some bad throws.
I look for Bama to win, in a closer game than the spread.

Bama 32
Ole Miss 28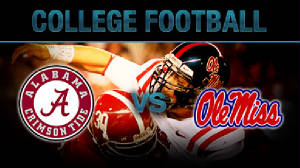 Thu, September 15, 2016 | link
Friday, September 2, 2016
Season Opener - BAMA - USC in Dallas 2016 Season
I really can't imagine that we are preparing to Kick of the 2016 Season! But I can say, I am extremely excited about it and about playing in Dallas and against, USC.
I would be remiss without at least mentioning the NATIONAL CHAMPIONSHIP win against the Clemson Tigers. Wow or Awesome, don't begin to describe it, not do I possess the vernacular to properly describe the game. I was fortunate enough to be among those present to witness perhaps one of the GUTSIEST calls I've ever seen. Of course the onside kick, executed to perfection. I wasn't expecting it and obviously none of the Clemson Tigers were either... And even now when I watch the replay, I am in total disbelief. What a call and what a game. I can recall a few games where Coach Bryant would say something to the effect -"I'm glad the time ran out" and I concur on this game. The Clemon team gave BAMA all they wanted and a bit more, but of course BAMA came out on the good side.
So we find the Tide ranked in most Polls as the Number 1 team in the Nation coming in the the season. We all know that now the thing that matters is - if you are in the top 4 in the final Poll. BAMA certainly has the potential. They do, however have holes to fill and have a difficult schedule. As Nick says ONE PLAY AT A TIME.
In this series BAMA holds a 5 - 2 record, with the last meeting coming in 1985 and Ray Perkins was the Coach and BAMA won 24 - 3. It's hard to believe that these two teams, the powerhouses they are, have not met in 31 years. What a great way to kick off the season.
Bama is favored in this on by 10 or so points. Many people are not giving USC much of a shot. I do however think it will be a donnybrook and since it is the first game, USC has a legitimate shot to pull the upset. BAMA however will return a VERY VERY good defense, albeit without Kriby Smart. On offense, the Tide is without it's star RB (Derrick Henry -NFL) and QB Coker (Graduated) and will have to fill those holes. Remember though BAMA has been without a tested QB for the past 3 years with very good results. I don't see this being an exception. The wildcard to the offense is former USC Coach Lane Kiffin. I do expect him to look to this game with a bit of a different view than MOST weeks.
The Offense may take some time to come around, but I think the Defense will give them that time. Since it's the first game, there is really not much to know about USC - other than what we are told, and they seem to be week on the Defensive front. If that is the case, BAMA will run and run. If that's the case, it will be a long day for the Trojans.
My Fearless prediction
31
17
ROLL TIDE
Fri, September 2, 2016 | link