Tuesday, November 26, 2019
Tide and Tigers Iron Bowl - Week 14
The final regular season game of the year from the Crimson Tide. Yes the Iron Bowl! Bama travels to "The Loveliest Village on the Plains" for a CBS 2:30 kick off against the Auburn Tigers. This is really a difficult game for me to take a look at and say Bama should win at this matchup - Auburn at this one, etc. Why? Well let's start with Bama. The Tide is bruised and banged up at many spots. But none more than the defensive front and at QB. Mac Jones has now started two games for The Tide - Arkansas and Western Carolina. He faired quiet well in both, however, the true challenge will begin Saturday, as Bama will face the best Defense in the SEC.
Now to Auburn. The Tigers no doubt have played the toughest schedule in football this year. As they have done so, they dropped 3 games, Florida - Georgia and LSU. All three of those teams were ranked in the top 10 at the time they played. Now this, they lost by 9 to Florida, by 3 to LSU and by 7 to Georgia. The most points scored on the Tigers by these three teams was 24. What's my point? These ranked teams only managed to score 24, 23 and 21 points. This gives you a glimpse as to how good their defense is. Consider LSU scored 46 on Bama and managed but 23 against Auburn in Baton Rouge. Flip that coin and Auburn's offense has been - "Offensive". The Tigers have been very disappointing to the fans and media as this was the year Bo Nix was to be the one who was to bring them to new heights. They have at times shown the ability to score and move the ball. However, those times have been overshadowed by mistakes and by miscues.
So here we are! Iron Bowl 2019 - Bama a 3.5 point favorite, has played well at times, on both sides of the ball (especially offense) but has shown weaknesses on defense, many caused by injuries but some simply by not tackling fundamentally well. Last week Bama played 15 true freshmen. Of course some of those were in mop up duty, but Bama has played more true freshmen this year than any other FBS team.
As if there is not enough ridding on the Iron Bowl, Bama looms at the #5 spot in the polls and of course the top 4 make it to the playoffs. Given that, this is a MUST WIN FOR BAMA.
| | | |
| --- | --- | --- |
| Team Stats | Bama | Auburn |
| Points Per Game | 48.5 | 32.7 |
| Points Allowed Per Game | 16.2 | 16.2 |
| Total Yards | 513.2 | 427.2 |
| Yards Passing | 344.3 | 213.5 |
| Yards Rushing | 168.9 | 213.7 |
| Yards Allowed | 315.3 | 306.5 |
| Pass Yards Allowed | 184.4 | 196.9 |
| Rush Yards Allowed | 130.9 | 109.6 |
| | | |
Verses common opponents Auburn has scored a total of 154 points and Bama 185.
Verses common opponents Auburn has allowed 80 points and Bama allowed 112
If you are saying "So what does that mean?" My answer is - I don't know, other than it's a wash.
I heard the stat today that in 4 meetings between Bama and Auburn, when both are ranked, playing at Jordan Hare - Bama is winless. Of course as they say, throw the record books out the window.
One last meaningless or meaningful stat - Bama leads the Nation in Turnover Margin at +17 Auburn is +5.

---------------------------------------------------------------------------------------------
I look at this game and as I mentioned earlier, it's a tough one to call. Seems Auburn's defense holds the key. Can they stop Bama's playmakers? Can they get to Mac Jones and keep him from getting the ball to those playmakers? Can Bama's running game put together an effort to slow Auburns' front 7?
I wish I could answer those questions and more. Here's how I see it. Both teams come out tight, it takes Mac Jones some time to get accustomed to playing in a hostile environment BIG GAME. If Tua was playing I think Bama would be way too much, but with Jones and his lack of playing time, I believe Bama gets it done, but it will be a close one.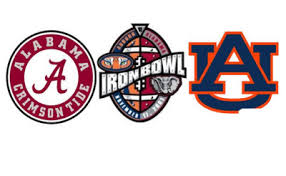 27 23
Roll Tide !

HAPPY THANKSGIVING!!!!!!!!!!!!!!!!!
Tue, November 26, 2019 | link
Friday, November 22, 2019
Week 12 Bama VS Western Carolina
Last week watching Bama VS Ms State was painful. Painful to watch as Tua crumpled to the ground with 3 plus minutes in the half. Thinking first it was an ankle, then a bloody nose, only to realize it was much worse… a dislocated hip that required surgery. Bama up by 35 at the time, decided to leave Tua in the game for practice on the two minute drill. Tua tried to extend a play and two defensive linemen caught him and the rest is history. Bama managed only 3 second half points, but the game after the half really seemed a blur. Seriously I was like the air was taken out of the stadium, then more injuries begin to happen to both teams. I literally at one point looked like a MASH unit.
Mac Jones came in and played well, (7-11 for 94 yards) but it was obvious Bama was ready to go home as quickly as possible and process what just took place. Najee Harris continues to impress with his running and ability to catch passes out of the backfield.
Bama remains 5th in the BCS playoff polls and will need some help to make the playoffs. In the short history of the BCS, Bama has always been in. That could easily change.
So What Now What? Bama must continue to play well and Mac Jones will need to step up as the leader and make things happen. Jones has the opportunity to be the latest hero in a line of replacements who have come in and taken Bama to victories.
WC Catamounts come into Tuscaloosa as a 58 point underdog. Yes even without Tua Bama is favored that big. Hopefully this will give Jones the opportunity to hone his skills in anticipation for the Iron Bowl just around the corner. Western Carolina has a double threat QB Tyrie Adams, who is a Sr who holds many records with the Catamounts.
In the past 4 meetings between these two, Bama has outscored WC 201 – 20. The Crimson Tide has yet to skunk an opponent this year – which is very unusual, in that Bama has held at least 2 opponents scoreless in the season going back the past. Perhaps Bama will open up the playbook for Jones a little more since he is the main guy now. Regardless, Bama will be too much for the Catamounts when all is said and done… you can pretty much name the score.
My Thoughts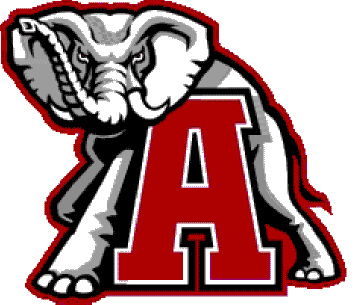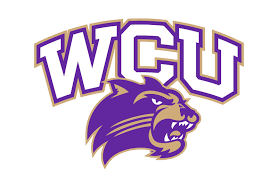 63 6
Roll Tide !!!!
Fri, November 22, 2019 | link
Thursday, November 14, 2019
Week 12 Bama VS Miss State
Week 11
Bama VS Miss State
It's a hard pill to swallow – both being beaten by LSU and giving up 46 points. Either way it's tough. Not that I am a sore loser, at all. But Bama's defense just isn't playing well. They missed 25 tackles and gave up numerous 3rd down conversions. Tua played as well as expected with a gimpy ankle, but not his usual fashion. Bama was down 20 at one point.
LSU, give them credit, they played well – and Burrow was outstanding. Heisman was likely sent to have his name engraved at the end of the game.

Bama did make a gallant effort in the 2nd half, and brought it back to a ball game. With over a minute left the Tide failed on an onside kick and the game was over. Though the stats looked very close watching the game it seemed Bama was simply out of sync, uncustomarily turning over the ball twice early on! And right before the half, the Tide looked like the bad news bears. But I digress.

This week the Tide travels a short distance to Starkville to take on the Mississippi State Bulldogs. QB for Bama is questionable. Many don't think Tua will touch the field, and Mack will get the nod. I am not so certain. The line started at 21 but has been bet down to 17.
Will Bama come out flat? Will they put the hammer down and take out their frustrations? It's hard to say, but Saban has eluded to a good week of practice and again talked about the youth of the team on defense. Despite their 4-5 record the Bulldogs played lights out last week against Ark, setting records on offense. They have a running QB and a running back that is very good. Bama had trouble stopping LSU's running back, so expect MSU to test the Tide early on.
Bama hopefully (as Coach Bryant was accustomed of saying) will have a "MAD ON" and play like champions. They have dropped to number 5 in the Playoff Poll and have little to no room for error to make the cut in the final four for the playoff spot.
I look for the Tide to make a statement with the Bullies on the 11AM ESPN game.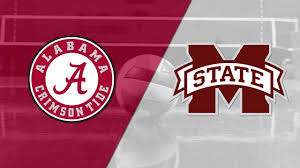 49 10
Roll Tide
Thu, November 14, 2019 | link
Thursday, November 7, 2019
Week 11 Bama vs LSU
Game of the Century Episode 5896449464
Bama took care of business without Tua with a hapless Arkansas team 48 -7. Mac Jones looked good going 18/22 - 3Td's and 231 yards. Tuas little brother tossed 6/8 for minimal yards but got some playing time. Jones showed he can get the job done but Ark is not LSU, so it will remain to be seen should he be called on in that game.
Of course that Game of the Century reference is tongue in cheek - but it really doesn't miss it much. In 2011 of course the 9-6 game in Tuscaloosa, followed by the rout in the Superdome where LSU was shut out and Bama scored 21. Of course this was Bama's 14th National Championship and part of the BCS championship series.
Now, all that said - that regular season game in 2011 is the last time LSU has beaten the Tide. Saturday at 2:30 on CBS the Tide and the Tigers tangle again as the numbers one and two teams in the country. After beating Auburn, LSU jumped from 3rd to 1st in one of the polls - and Bama is 2nd. There are many who say with Joe Burrow at the QB position, LSU has the talent on offense and defense to break this streak with the Tide. Borrow, certainly has the stats to back up that belief, with he and Tua leading in almost every category a QB can be a part of.
LSU has beaten Texas, Florida and Auburn - while Bama can only claim a win over TAMU as a team who was considered a contender. The two have no common opponent to compare at this time of the season, though that's not a good indicator we all look at it.
Both teams have been of for a week prior and some think that's a good thing and some don't. Many times after an off week, there is a bit of rust, but at least both have had the same time. Bama has obviously had more time to heal TUA from that upper ankle sprain. Tua is assumed to play Saturday with no one really knowing how much he still ails, as Saban hasn't shown his hand, and no one blames him. If Tua is not as sharp as usual or favors that ankle Bama will no doubt not be the same team as they are with him. LSU suffered a blow this week with a LB quitting the team midweek. He was one of the pressure guys for that defense. Both teams are scoring over 45 points per game LSU 46 and Bama 48. Bama is allowing 15 points per game and LSU 20. Before that tends to make you happy, one must consider the schedules - as LSU has played a more difficult schedule.
This game has it all - two Heisman candidates - The President of The United States in attendance as well as celebrities from all walks. The weather will not be a factor as the temps are to be mild and dipping into the 40's after sundown. As I look over the long list of stats - there are a couple of things that stand out more than others. Bama has not been great at stopping the run - but neither has LSU. The difference in those two seems to even out on the passing side of the ball. LSU is allowing more in the passing game than the Tide. Point is, almost everything cancels something else out. I do believe that Bama has better special teams, with the potential to turn a game on a punt or kickoff return. Bama is good 65 percent of the time on FG's and LSU is good 85 percent. LSU is amazing in the red zone scoring 98 percent of the time inside the 20, Bama is at 84 percent. Another stat that stands out to me is turnovers. Bama is +13 and LSU is +4 in that department. To me that may be the biggest stat of all.
So enough of all that, what will happen? I wish I knew, and I wish I was more confident that I am. Bama's defense has been improving with the youngsters seeming more familiar with their jobs. LSU no doubt has a GREAT offense and will test the Tide. At the end of the day, I think Bama will hold off the Tigers in a donnybrook!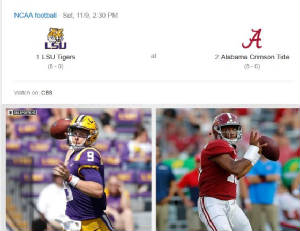 26 34
Roll Tide!!!
Thu, November 7, 2019 | link