Friday, September 14, 2018
Week 3 - Bama VS Ole Mis
Bama took little time to take care of Arkansas State. But no one was really surprised. Tua started and played very well as did Hurts. Both had good games with high ratings. But how stiff was the competition? From watching it didn't look like there was any. Others say Arky State has a good football team. Their highly touted QB Hansan, was 15/36. Well below his average. Bama's Defense played well although there were times it was hard to say that. Minor breakdowns, nonetheless breakdowns. It could be a lack of concentration from being ahead by 40.
This week will tell more. As Bama is facing the Ole Miss "LANDSHARKS". That just seems weird typing it. Anyway, OM has a great QB and 3 WR who are expected to go high in the NFL Draft. OM QB Ta'amu was 23/33 with 450 yards against the Salukis and scored 76 points with 646 yards. No that is not a typo. Now, the Ole Miss Defense gave up 629 yards of those 241 were on the ground and a total of 41 points. I didn't see the game, but looking at the stats, the blaring difference is Southern Illinois turned the ball over 3 times while Ole Miss didn't have any turnovers.
Now Bama...Ole Miss. Those big tall lanky Ole Miss receivers could pose a problem with Alabama's young untested secondary. The flip side of that is can Ole Miss stop Bama's running/passing game? It certainly makes for an interesting matchup. The game being played in Oxford should give Ole Miss some momentum. Oh and I have to say, though the Bama so called QB battle has ended, Bama's Kicker missed two extra points resulting in a new kicker. So hopefully this game will not depend on an extra point or a field goal.
Bama should be strong against Ole Miss, and I expect the 2:30 game on CBS to be a good one for a while. I do think OM will break a few long pass plays with their athletic QB and wide receivers giving them more points that Bama fans are accustomed to having scored against them.

48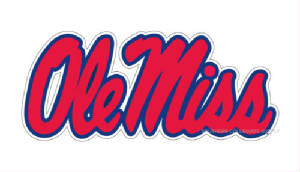 28
Roll Tide !

Fri, September 14, 2018 | link
Friday, September 7, 2018
Game 2 September 7 - Bama Vs Arky State
Opening week on a neutral field. Once again Bama prevails... 51 -14 over a Louisville team that was simply outmatched at every spot. The takeaways for me were - The Defense has work to do, they looked confused at times... The Offensive Line has work to do as Tua was pressured more than he should have been - and finally, Tua is everything everyone has said, and if possible more!
He has such a great knack for the field. Some players have this, but not many. His ability to scramble, keep his head down field and of course his arm, make him dangerous. After one Quarter anyone with doubts about who should be starting were SQUASHED. Jalen came in and it was obviously a drop off.
This week Bama is at Home taking on the Arkansas State Red Wolves. Bama is again a heavy favorite in this game...36.5 favorite. Folks in the know say, the most improvement comes in the week between the first and second game. If that's true, it will certainly show quickly for Bama. The Red Wolves were victorious on their debut as well. Justice Hansen, the RW QB, is very good. Those numbers speak for themselves. Listening last night to Nick Saban, is Bama isn't ready, these guys can light it up. I know it's hard to get excited about playing a team as big as an underdog as The Red Wolves, however this Bama team is exciting because of potential.
Look for the Bama O line to step up the game. Look for Tua to be Tua, and look for Alabama's secondary to be burned at least a couple of times.

55

16
ROLL TIDE !


Fri, September 7, 2018 | link