Wednesday, September 25, 2019
Week 5 - are you kidding me 5 already? - Bama Vs Ole Miss
The Ole Miss Rebels, Black Bears, Land Sharks - whichever they may be this week... are headed to Tuscaloosa for a 2:30 CBS game against the Crimson Tide.
Bama is a prohibitive favorite in this game (37.5) as Ole Miss comes off a loss to Cal last Saturday. Bama coming off a win over Southern Miss, is still coasting with this schedule. Of course this is an SEC game but the separation between the elite in the SEC and Nation for that matter seems to get further and further apart. There was a day when parity was often mentioned in College Football, but now you seldom see it because it simply doesn't exist.
Bama took little time to salt away the Golden Eagles. Tua and his amazing crew of wide recievers scored early and often. Tua has 25 incompletions and 17 Touchdowns.... Yes, that's correct!! His wide receiving corps are sometimes so wide open it's hard to believe. And when they are closely covered, usually in man, they make that man miss and turn a 10 yard pass into a 75 yard TD.
Bama is averaging 50 pts per game and Ole Miss 25. Ole Miss also is having trouble against the pass. So that matchup by itself will prove difficult for Ole Miss.
Bama has a couple of players who have been nicked up and one who has served a suspension - returning on Saturday. That should help somewhat on the defense. Speaking of, the Defense is not the as stalwart as defenses in the past, however they do seem to be showing a lot of improvement as the season progresses.
Look for Bama to run the ball a bit more in this game, however that will happen only after Tua and his crew light the scoreboard in the first half.
Bama will win and cover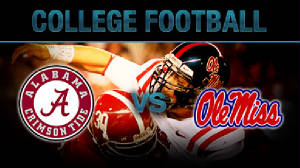 54 13
ROLL TIDE!
Wed, September 25, 2019 | link
Wednesday, September 18, 2019
Week 4 Bama Vs Southern Miss
Bama took care of business on their first SEC road game against the Gamecocks of SC. Not quite covering the spread, but 47 - 23 was the final. Tua had a clinic type day completing 28 of 44 for 444 yards and 5 TD's.
The defense again had trouble getting off the field and suffered yet another injury on the D-line. Speculation is, 4 freshmen will be starting against Southern Miss this weekend. Bama kicks off at 11am at BDS on ESPN2. Southern Miss has 2 wins and a loss to SEC Miss State. They played well against Troy last week, but their secondary seems to have big holes. I'm certain, Tua and that group of receivers must be licking their chops. Vs Troy, Southern Miss showed a very strong pass rush so look for that against Bama.
Questions.... Can Bama get the run going? I don't think it will be a big factor in this game, but future opponents ...well there could be problems. Not being able to hold the ball for long drives means the defense in on the field more. I believe 86 plays last week, and Coach said if that trend continues the Defense will not fare well.
Bama is a 39 point favorite in this game. I can remember in the past Southern Miss was a formidable opponent... lately, not so much.

Look for the Tide to score early and often, Tua will likely get 2 quarters and the first drive of the 2nd half.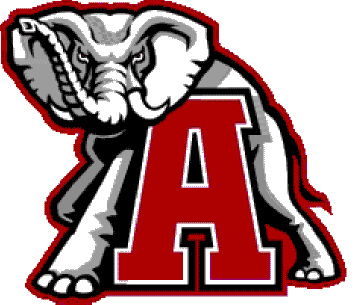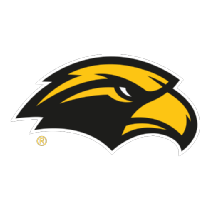 55 13
Roll Tide
Wed, September 18, 2019 | link
Friday, September 13, 2019
Week #3 Bama VS South Carolina at Columbia
Bama took little time to dispose of New Mexico State, as they scored on the first play from scrimmage, a 75 yard – behind the line of scrimmage – pass to Henry Ruggs. Bama cruised to a 62-10 win in Tuscaloosa. Bama had 2 field goals that made it through the UPRIGHTS against NMS, a welcome site for Tide fan. J
This Saturday at 2:30 Bama takes on The South Carolina Gamecocks on CBS in Columbia SC. SC comes into this game with a 1 – 1 record with a loss to North Carolina. In its first two games SC has put up over 40 points per game surrendering 17. That however consider this: against NC the Cocks scored 20 and gave up 24, last week against Charleston Southern SC scored 72 giving up 10. So those "average" stats may be a bit misleading. Bama scored 42 against Duke while giving up 3, and most recently 10 to NMS. So, that means Bama is averaging 52 per game while giving up 6.5.
SC has 2 running backs from last year who are solid, their QB Bentley went down with an injury and now the starting QB is Hilinski a true freshman.

He had an exceptional game against Charleston Southern completing 80% of his passes for almost 300 yards and 2 touchdowns.
I expect Bama to go hard after the freshman QB trying to create turnovers.

If in fact that happens, it will be a LONG day for the Cocks.

If Bama stalls and keeps SC in the game, it may end up being closer than most think.

Bama seems to still be struggling on the O-line, and this will be a time to get that together.

I recall my last trip to Columbia and Bama was down 2 TD's before my seat got warm.

I don't expect that to happen Saturday, but I didn't expect it to happen then.

Columbia is a LOUD stadium when it's rocking and I think it will be rocking.
Bama is favored by 25 in this road game, and I look for them to cover.
BAMA

SOUTH CAROLINA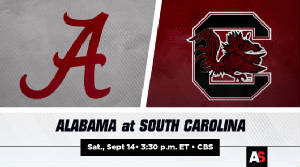 41 13
ROLL TIDE !
Fri, September 13, 2019 | link
Friday, September 6, 2019
Week 2 Bama vs New Mexico State
Week 2 Bama vs New Mexico State
Bama came out sluggish vs Duke, but got it in gear in the 2nd quarter and never looked back. To me the offense was running a lot of the West Coast Old School stuff (SARK)…. But with Tua and this group of wide receivers who can blame them. They can take a 5 yard pass and turn it into a 75 yard gain. With the starting running backs on the bench, it appeared that the starters were missing a few assignments and a few blocks. Bama played a plethora of players, going 3 deep at QB and giving others some good game reps. Our kicker missed 2 field goals – both hitting the uprights. Hopefully that will get better as the season goes. The fear of the young linebackers was soon gone, but this was a Duke offense, they will be tested later. But that won't happen this week.
Bama takes on the Cowboys of New Mexico State. Kickoff for the SEC Network game is 3pm. Which to no one's surprise is the time the temperatures will be in the upper 90's. Bama is a 55 point favorite and many feel they will cover with no problem. Considering that Coach Saban seldom puts the throttle down against a lessor opponent, I'm not certain they will cover that spread. But I have very little doubt that if they wanted to they could. Rest assured that Nick is reminding the team about Tennessee last week a 32 point favorite and losing to Georgia State at Knoxville.
Coach Saban is really on his teams in games like this one, to teach them not to play to your opponent, instead play to your "Standard".
I look for Bama to score at will –
Bama NMS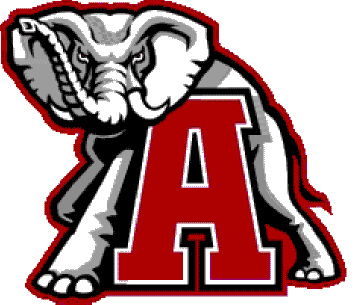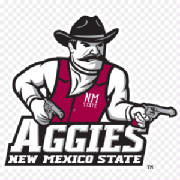 51 6
ROLL TIDE
Fri, September 6, 2019 | link